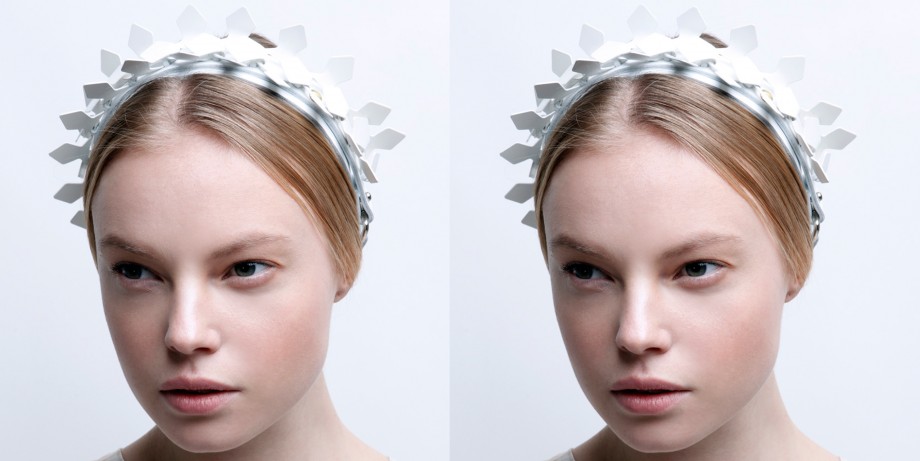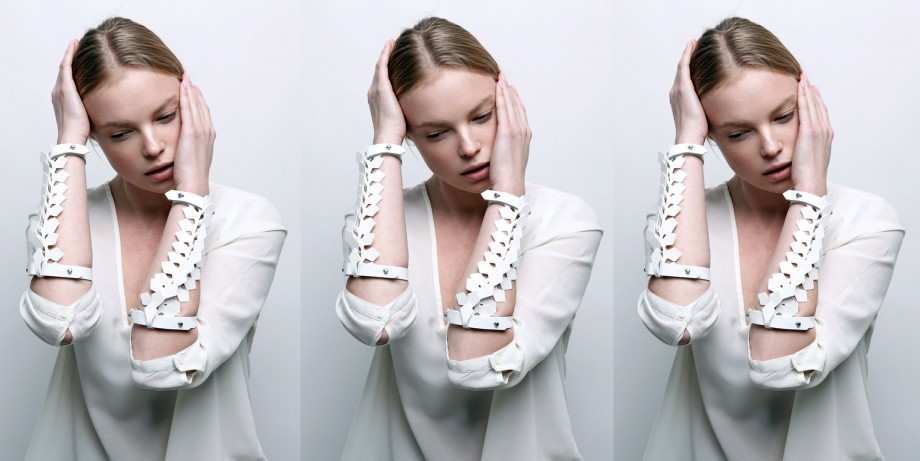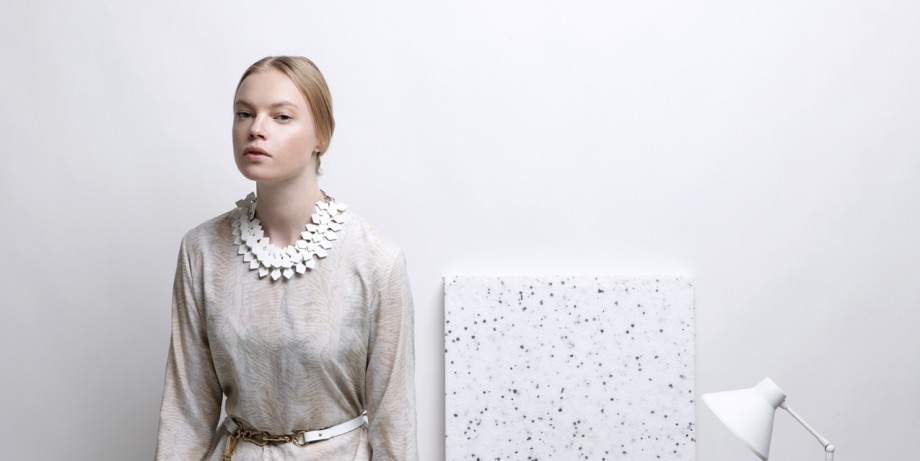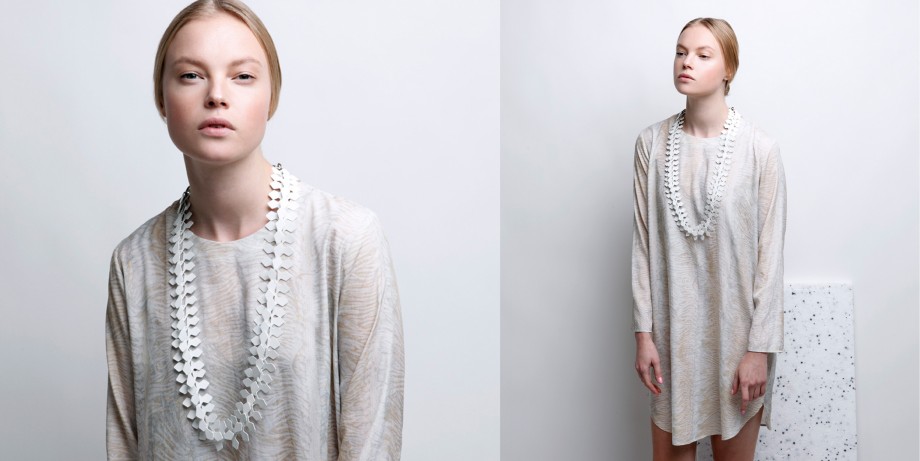 Madeleine Moxham is the owner and creative director of conceptual jewellery and accessory brand Moxham. Her designs incorporate primary shapes, molded from leather and metal.
MOXHAM, a jewellery brand and venture for London-based Madeleine Moxham, offers oversized statement pieces to accentuate any fashion-forward look.Their trademark quality leather and metal hardware is available in a multitude of different styles from everyday essentials that come in more classic styles to outlandish items such as constructed cuffs and headdresses.
Each piece is chunky and statement, offering the perfect and simple way to accessories effortlessly and pack a punch with your ensemble. From spiked metal headdresses to leather arm straps and metal and leather combination necklaces, MOXHAM offers a wide variety of accessories suitable for any outfit or style.
Their use of oversized hardware in classic styles such as the 'OTTO' cuff with statement brass eyelets and triangle elements completes any look with a tough and edgy approach, at a very affordable price despite its high-end appearance.
The Spring Summer '14 collection comprises of items such as 'Zaha' collar and 'Steg' cuff with are constructed from white-coated metal pieces, laser-cut to create a 3D skeletal look. The minimalistic yet utterly stylish and statement collection should be an essential part of any fashion conscious girls wardrobe.
Each item of jewellery is suitable for any style whether edgy or not, as the juxtaposition between 'girly' and 'soft' styles and heavy metal jewellery produces a sophisticated and on-trend look. There's something for everyone at MOXHAM, so why not take a look.
written by Megan Moore