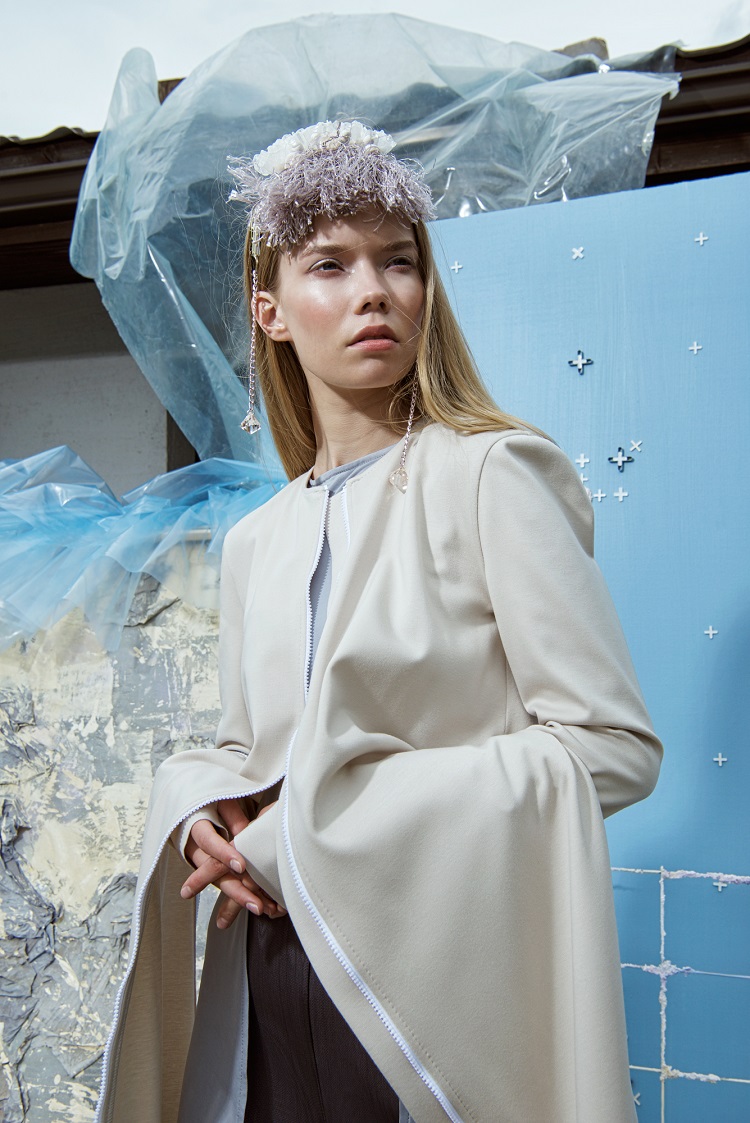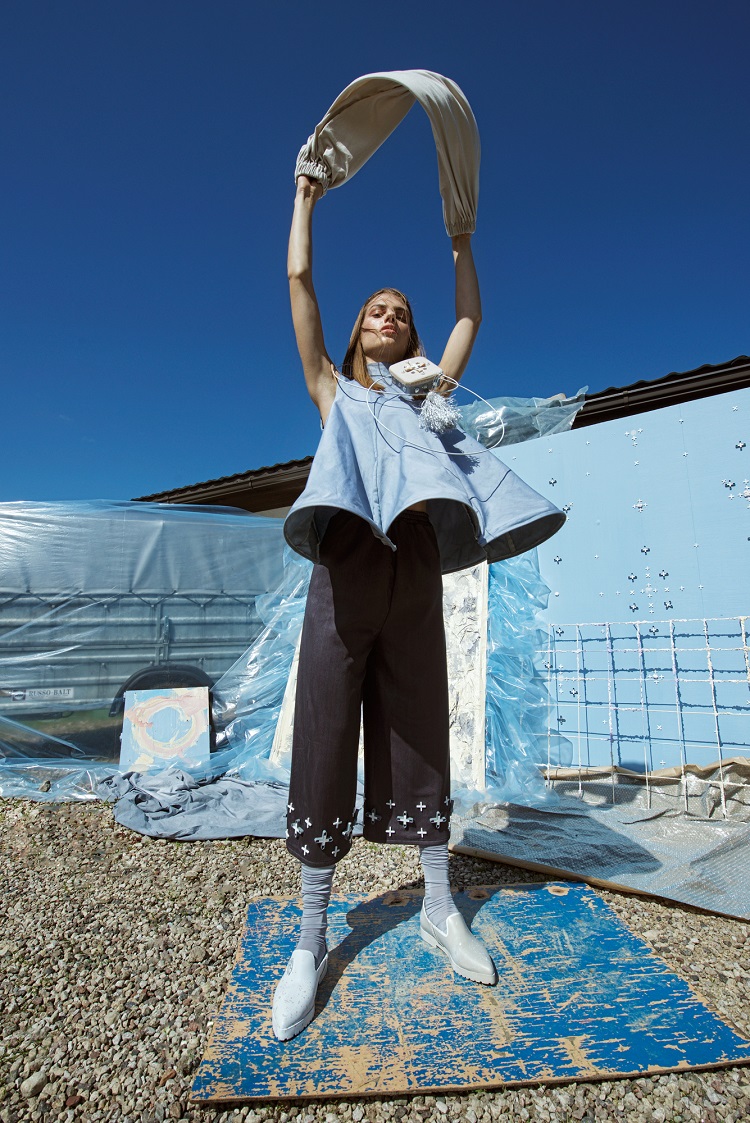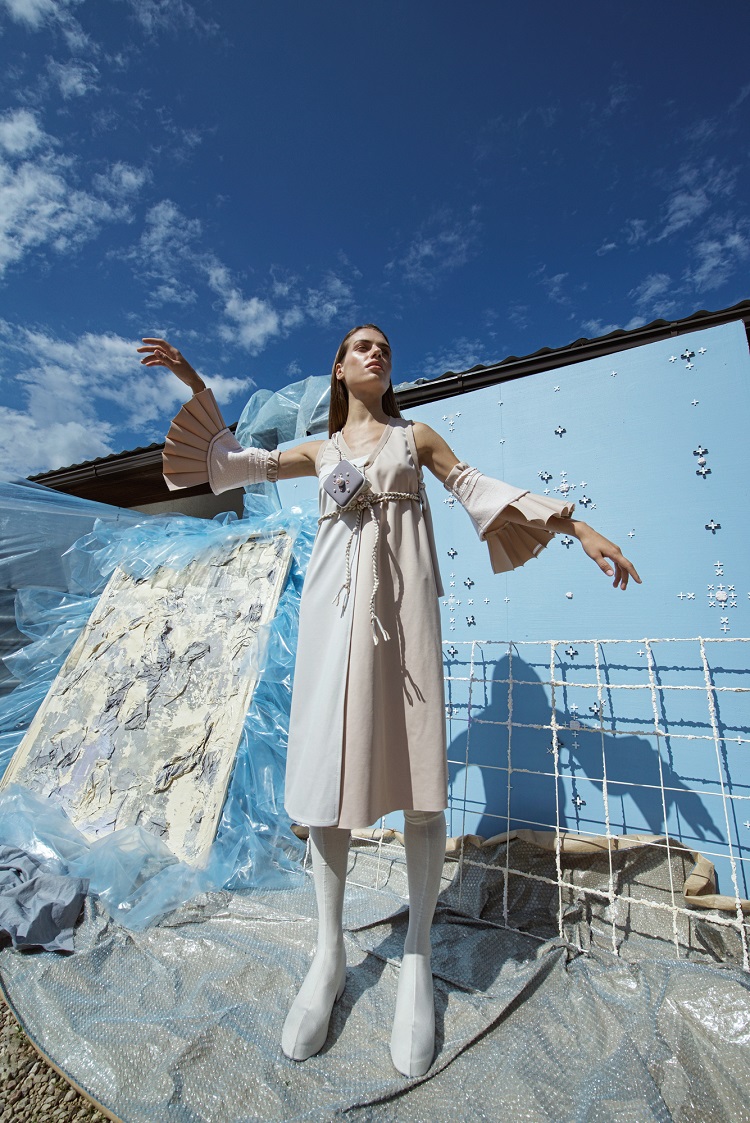 Photo: Natalia Samoilova
Madara Nusbauma who has transitioned from the front of the camera to the behind of the sewing machine, is a talented Latvian export that will be making her international debut at our September show.
Madara turned to fashion partly due to her genuine love for the arts that was inherited from her mother who worked as an art teacher and interior designer. Her love for artistic expression begun with early piano lessons, and then followed by drawing experiments that later lead her to move to Latvia's capital Riga to study fashion design at the capital's school of Design & Art.
The commence of the Madara Nusbauma fashion brand started as a humble graduation project that has now developed into a conversational piece after being showcased at various fashion events in Latvia. TILEIDYLLE , or as the designer herself calls it 'an ongoing project', is her current collection that portrays the struggle between the inner and outer world. The conflict is shown through the subtle hues that symbolize the search for love and peace within oneself. Madara's exceptional eye for style, without a shadow of doubt, makes her label truly unique. One of the label's signature signifiers is the use of mixed fabrics that range from natural and synthetic textiles such as cotton, knitwear and silk.
When inquired about things that influence or inspire her designs, she admits that she constantly finds herself surrounded by inspiration, especially when looking upon modern architecture. Adding to that, attention to the finer details is always an aspect that she is trying to achieve.
As it is the case for most creatives, Madara admits that she cannot seem to ever shut off from her work life, revealing that her daily routine consists of honing in her skills and dabbling in film photography.
Looking ahead to the future, after the Brillante show, the young creative plans to showcase her work internationally and launch her online store that will be live imminently.
written by Elizabeth Pascka