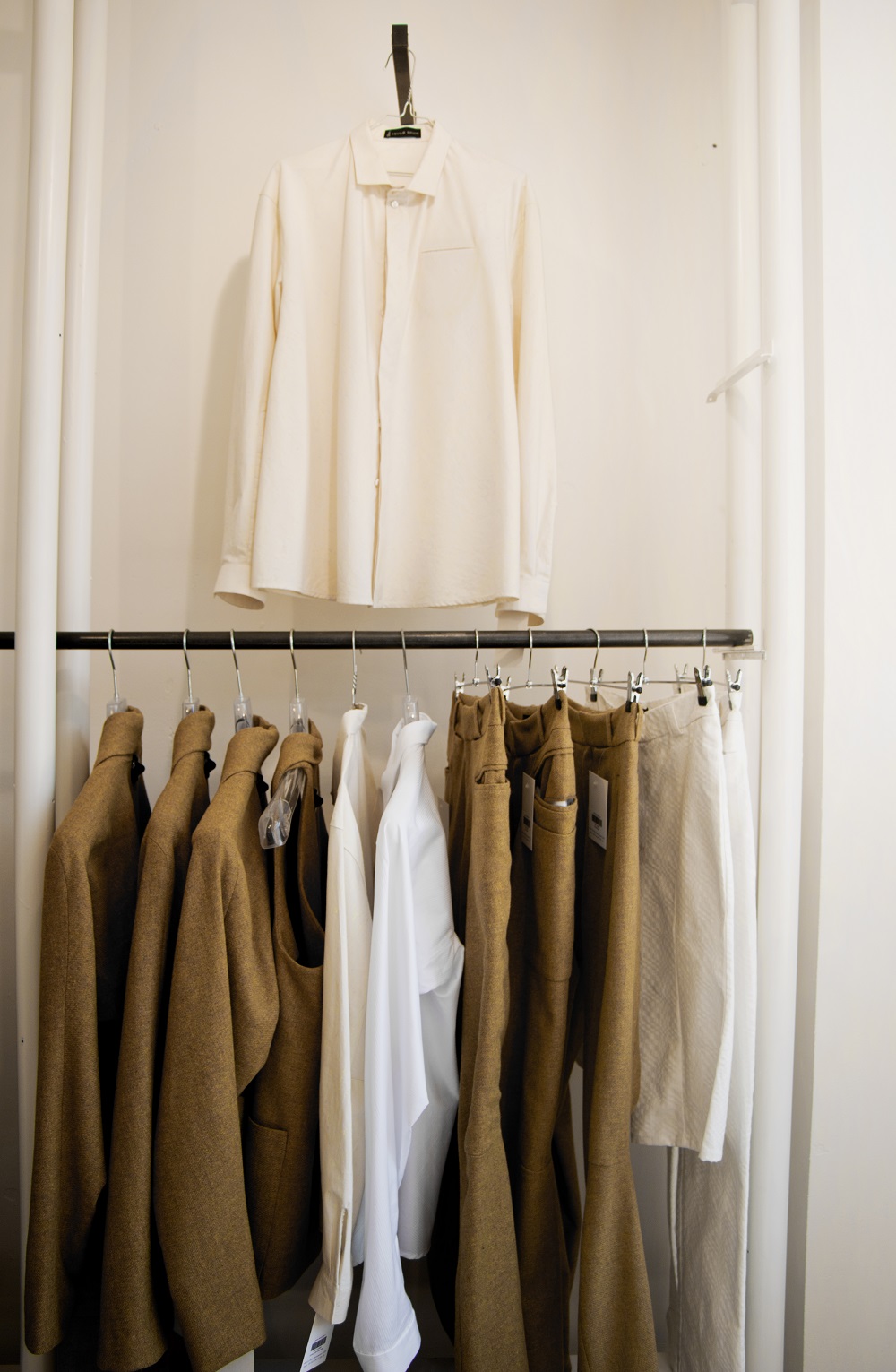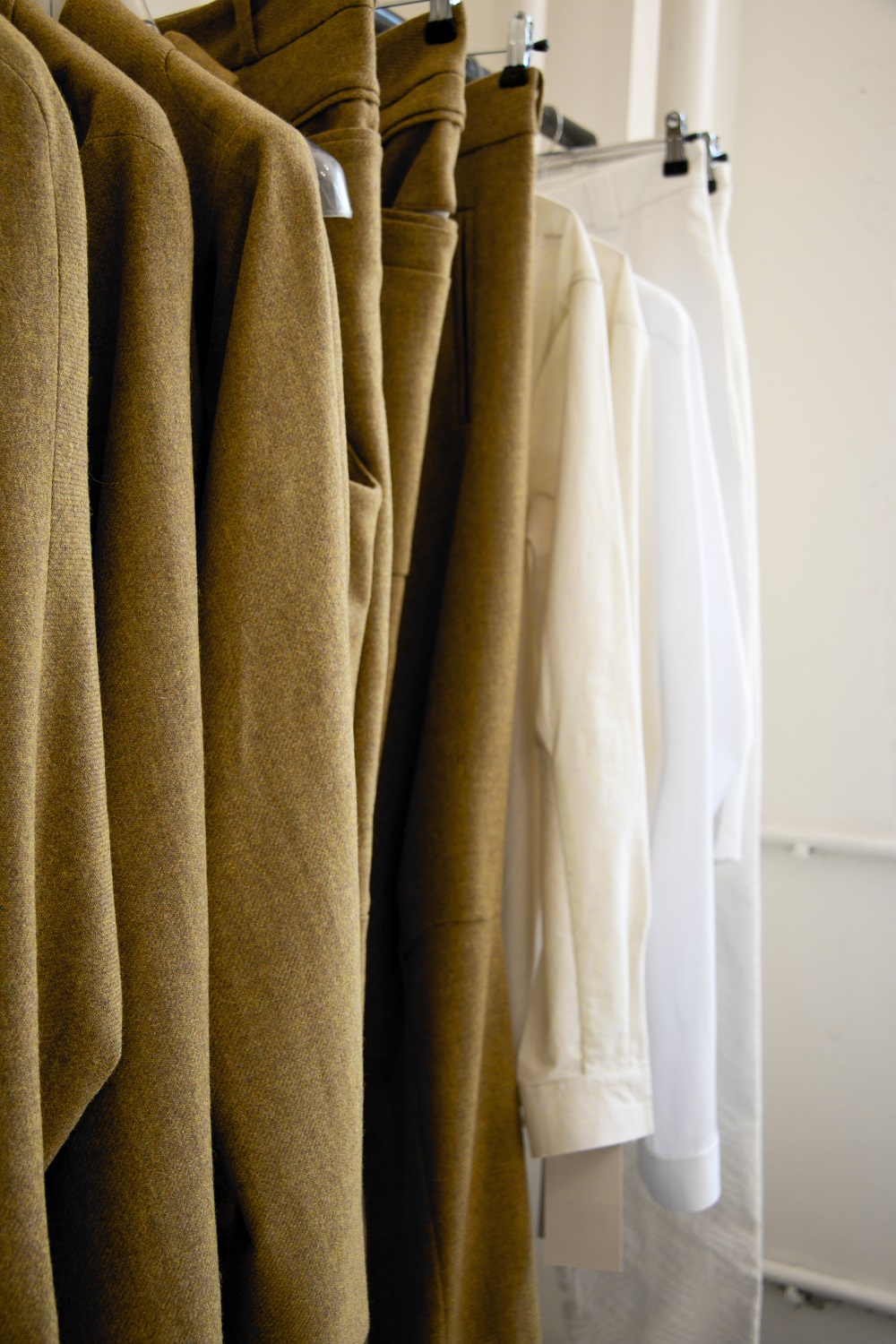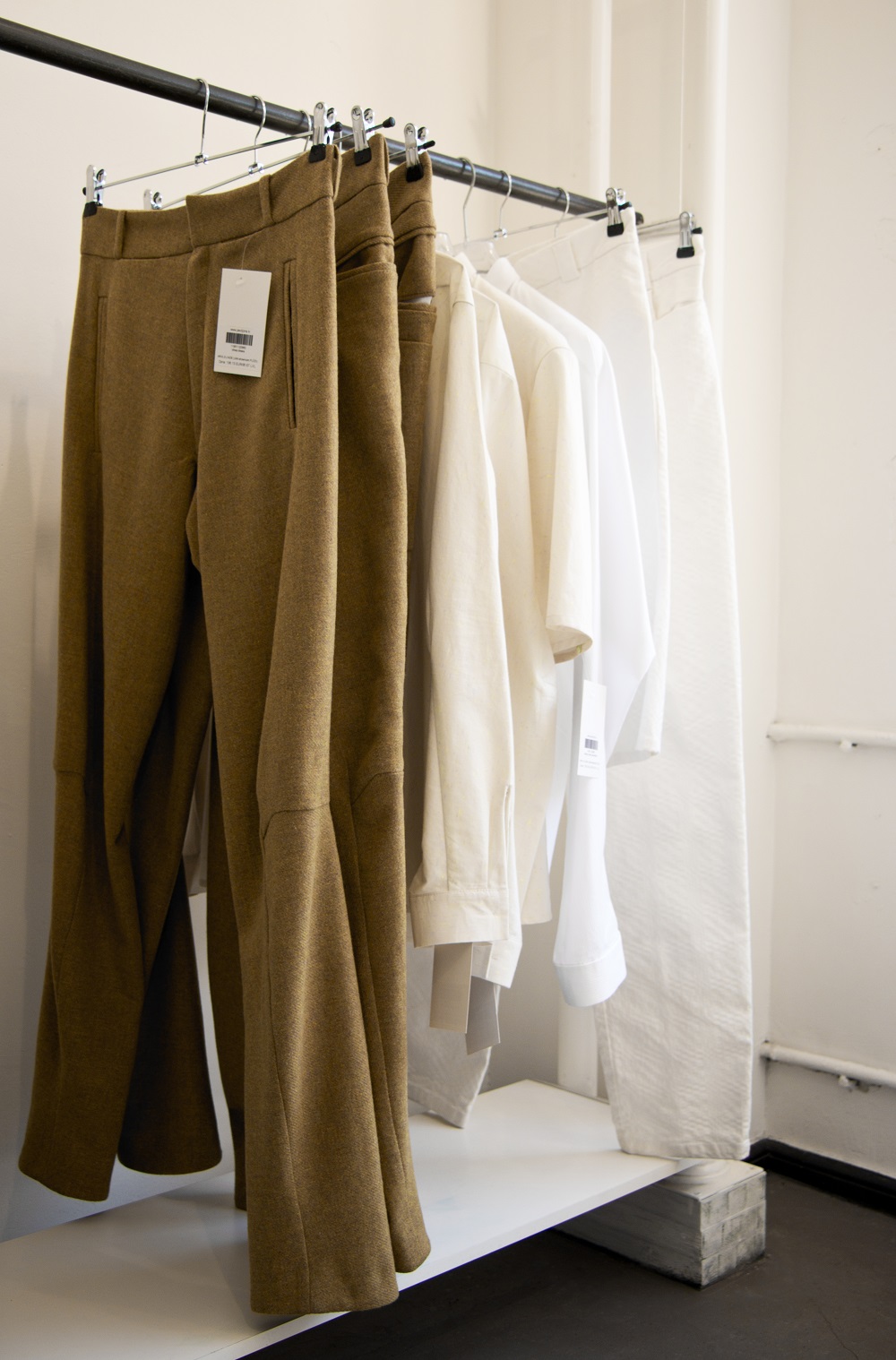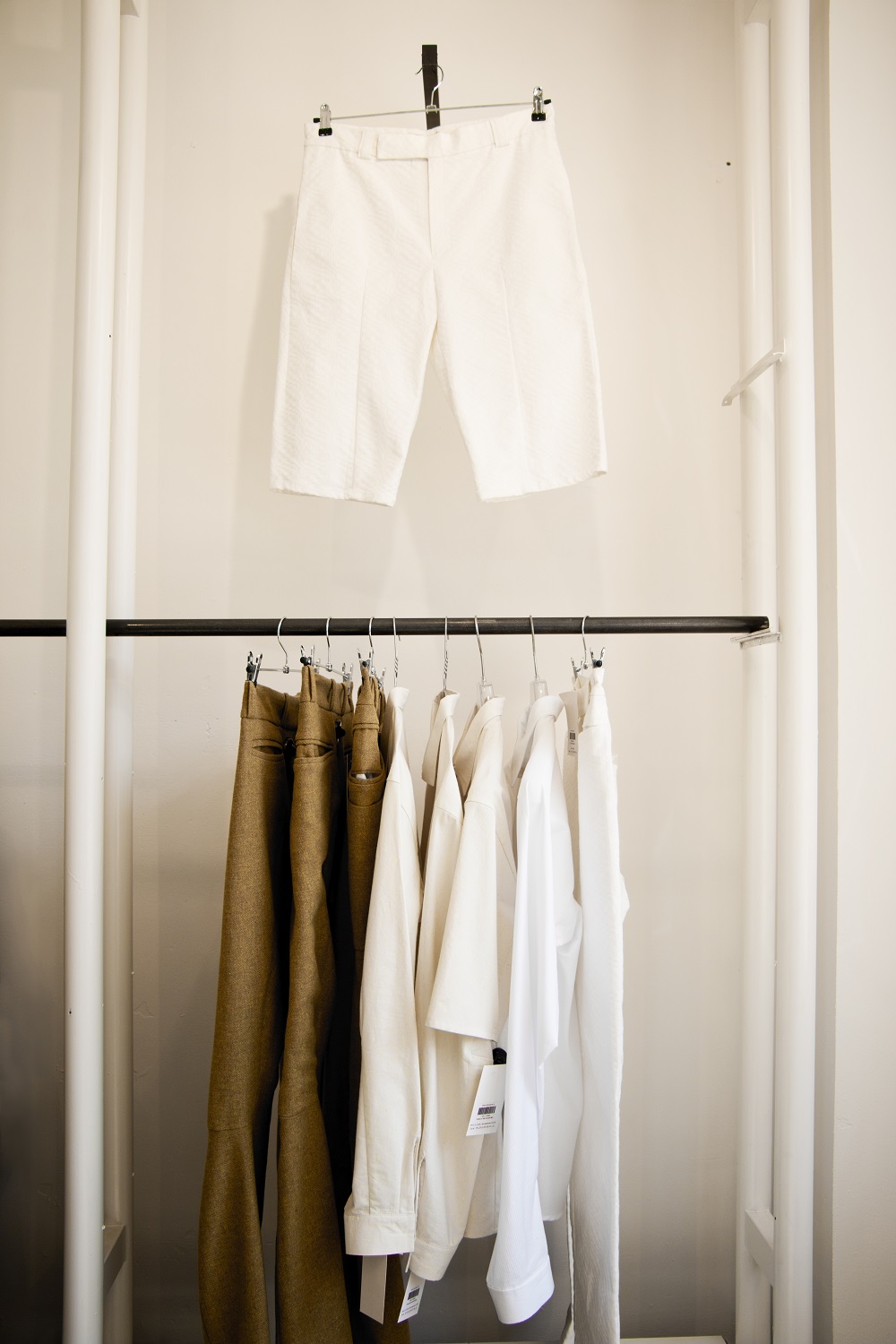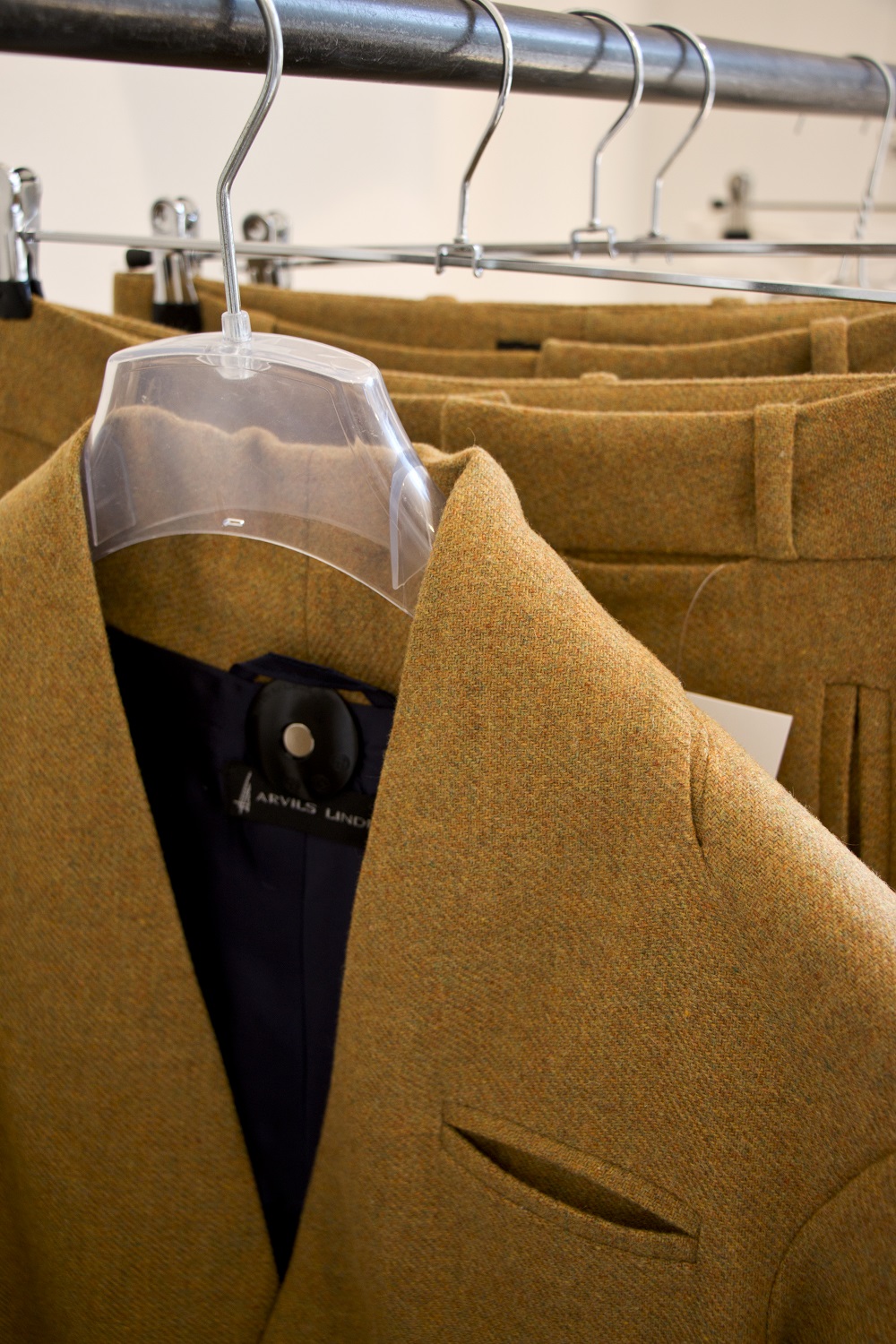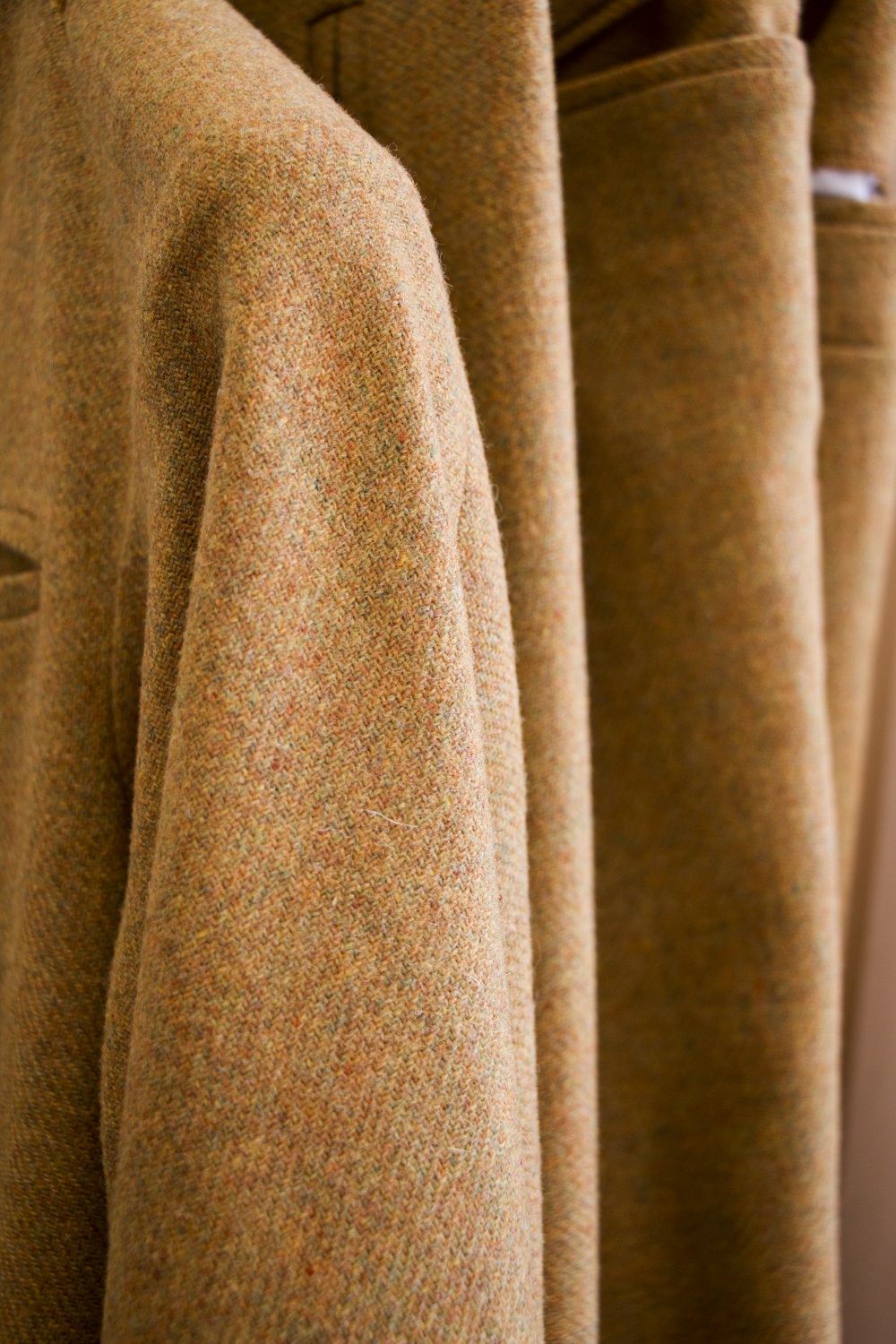 photo De'Dele photography
He paints, designs, writes, does alpine skiing, speaks four languages and on top of it all, pursues a Masters degree in Fashion Design from the Art Academy of Latvia. Initially planning to enrol in hotel management, law or psychology, luckily Arvils ended up studying fashion design and is currently one of the fashion raising stars in Baltics.
His latest collection, which can be found in the chic Latvian fashion and lifestyle concept store Paviljons, is classy yet edgy piece of work that makes women look feminine and men masculine in the same outfit. Inspiration for this collection came from old images of local fishermen that lived during the ancient Liv culture. The illustrations show them standing by their boats wearing wrinkled, yet elegant shirts and coats. 'Something that caught my attention was that they were working in apparel that we nowadays perceive as presentable outfit. It was universal clothing' says Linde. The collection uses plain tones: white and brown, and when asked about other colours, Arvils agreed that he does like them but he prefers not to experiment with them in his work.
Unlike many other fashion designers, Arvils does not sew his collections himself. He explains 'I learnt how to sew in my first year of the art academy and I realised I really hate it. For me to achieve professionalism in sewing will take many years and in order to sell collections for specific price you need good quality which I cannot provide myself so I rather let other people sew who actually make living from it and can provide the highest quality (of course I follow the process very closely). I rather spend time on improving my strengths than trying to build up my weaknesses.'
He has already presented many collections and in 2012 Arvils participated in Aurora Fashion Week in St. Petersburg, Russia where he was well perceived by the local audience. Thanks to the show he also gained international recognition that lead him to be commented in Vogue Italia Talent Issue as one of the greatest new fashion artists. When asked about his own favourite fashion designers, Arvils admitted to be inspired by the collections of the Danish artist Henrik Vibskov, Argentinian Aitor Thrope and the legendary Alexander McQueen.
Can we expect more new and elegant collections from Arvils in the future? Certainly yes. After graduating next year, he plans to devote himself completely to his own brand 'Arvils Linde' where he intends to launch two different fashion lines to be distributed internationally. We bet this is not the last time you hear his name, he sure does have a bright future ahead of him.
written by Madara Dzerve