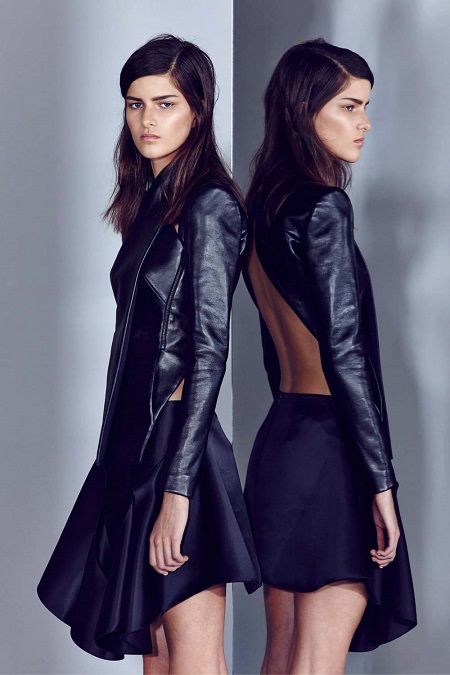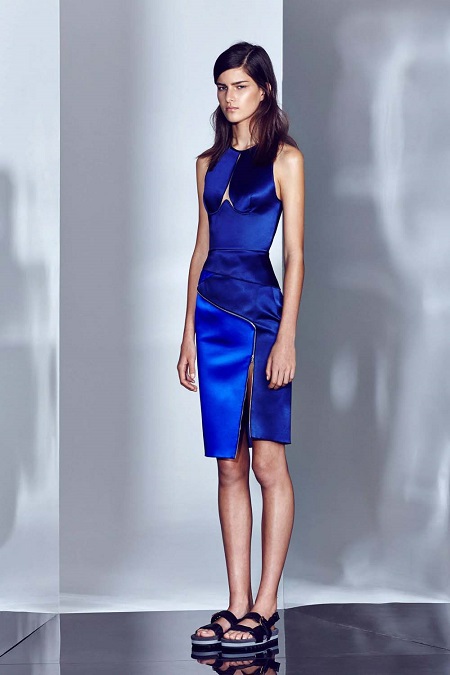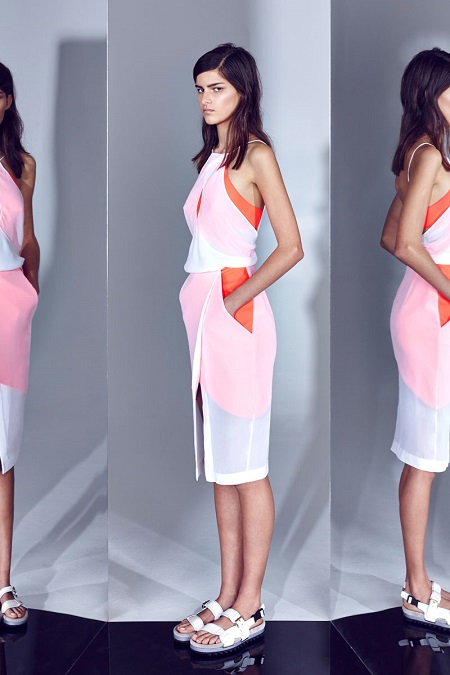 Sydney-born fashion designer Dion Lee has made an immense and rapid escalation into the fashion world.
His story started when he graduated from the fashion school of the Sydney Institute of Technology in 2007. In the same year he won second place in the Crosier Eveningwear Award for a design inspired by the Tibetan Knot of Eternity, the dress was made from handmade rope and woven from over 200 balls of cotton yarn.
He launched his namesake brand in 2008 and showed his first catwalk collection at the 2009 Rosemount Australian Fashion Week. The structured, architectural design immediately caught the industry's attention and landed the young designer for his first Vogue Australia cover in 2010. He launched Dion Lee Line II the following year, in which he offered a more wearable version of his main collection.
The Dion Lee fashion label made its debut at London Fashion Week with its Autumn/Winter 2012 collection entitled 'Sequence Breathing' which was inspired by breathing.
Its duality what informs every aspect of Lee's work: modern and classic, structured and fluid, understated and arresting. Those who appreciate his crisp and clean aesthetic will immediately fall in love with his 2014 collection. Dipped in a smart palette of colours, the silhouettes, symmetry and asymmetry are in the perfect state of balance. The "Oil and Water" collection explores the antagonistic elements in wetsuit-inspired detailing and sheer materials reflecting the water theme and black leather with surging prints mirroring the oil influence.
The brand's fall 2014 collection was inspired by work wear; pin-striped jackets with white collars and bodices paired with asymmetric boxy skirts. Lee also designed a few sexy signature dresses sleeveless, below-the-knee ivory pieces with strips of snakeskin crossing the bodice in a cut out effect.